Summer has started in many areas already, the kids are off of school and in many cases – have had their summer camps canceled for the whole summer! I know that is the case at our house, with my husband working at home, myself furloughed, and all of the kids' camps canceled, we officially are having "Summer Camp at Home" this year!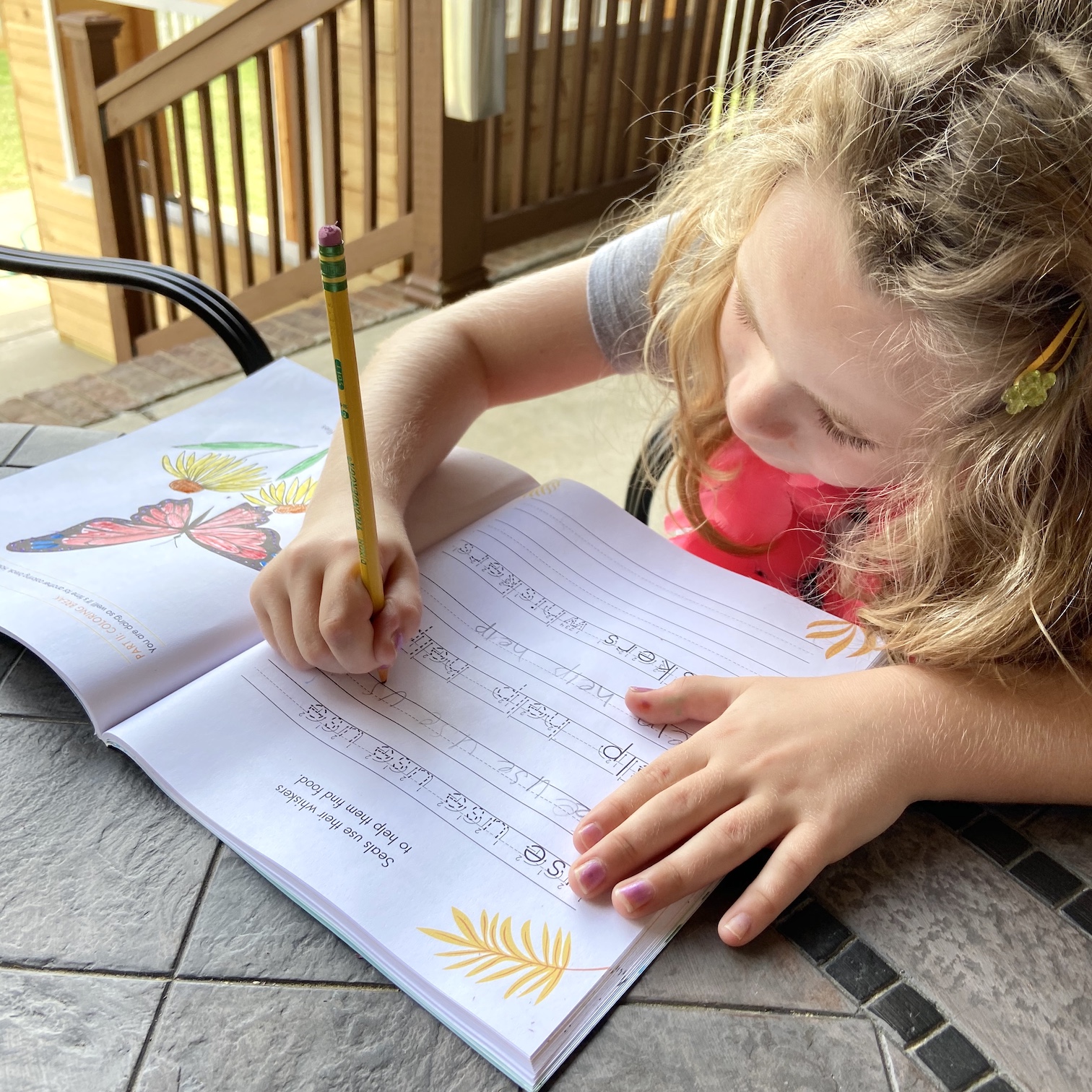 Natalie using The Print Penmanship workbook to practice writing.
Back when I ran a Preschool at Home series, I found that having a weekly theme worked very well to both get me focused in on finding projects for the week and keeping us motivated over time. I work loosely on the learning projects, sometimes spacing them throughout the week and other weeks focusing them more on one or two days. The nice thing about learning at home is that you can adjust for your outside schedule (Ha! What is that anymore?) – as well as adjusting to each child's pace.
For this summer, I've planned out a number of weeks with some tried and true themes that I think the girls will enjoy, and also have included a few new ones that we've never done – like Mystery Week and Wonders of the World. Which I think will work great at their ages.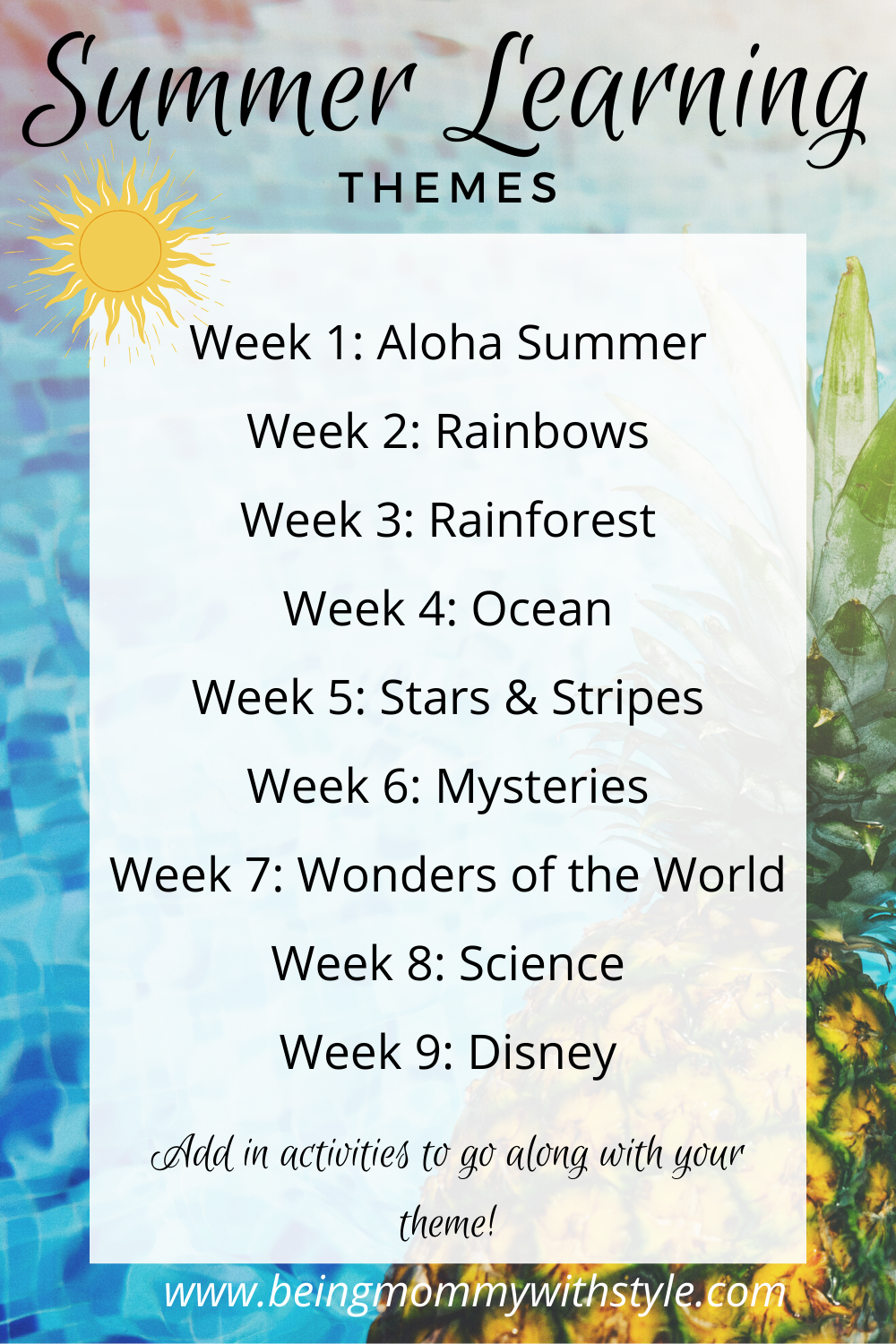 We will be sharing our summer learning at home series on our YouTube channel each week, and the different activities that we complete for each theme! Check out these vlogs below to see our activities for Aloha Week and Rainbow Week!
Here are more great Summer Learning Ideas on YouTube!
I've also shared a great round up of learning resource items on my Amazon Idea List, which you can check out here (affiliate link): https://bit.ly/LearningResourceList
This may be one of the most unique summers that we have ever had as a family, so I'm trying to make the most of it! Share in our Being Mommy with Style Facebook group how your summer may be a bit different this year!

** This is not a sponsored post, some items shown in post were received as gifts. Post may contain some affiliate links. All opinions are my own.