Take what you know about Disney's animated film, "Aladdin" – toss it off the side of the balcony with some glitter and soon after the Magic Carpet will come flying up with Will Smith on it -that's what it feels like you have with the all new live action version of "Aladdin"!
** Image courtesy of Walt Disney Studios.
Our family went to the theater today to see the movie and as soon as I made it in the door from the theater, I headed straight to my laptop to write this review. I was a 1990s child. "The Little Mermaid", "Beauty and the Beast", "Aladdin", and "The Lion King" were my JAM. I grew up with sheets on my beds, posters on my walls, and playing with the toy version of the Cave of Wonders.
To say I was nervous when remakes of these movies were announced would be an understatement. We are talking about really some of the most magical (and if we're being honest here, memorable) parts of my childhood, and there going to be redone. Remade. But would it be better?
I'll keep this review as "no spoilers" as possible, but I'm happy to report that the new Disney "Aladdin" live action movie left me racing in the door to share the good news… the movie is a warm and magical retelling of the story, with some great additions and character embellishments. I left the theater feeling more invested in the characters then I ever had felt before, and for a long-time Disney fan – that is definitely saying something.
** Image courtesy of Walt Disney Studios.
I think my girls felt this magic spark as well, as a type, my younger daughter Natalie is running around the house in the "most Jasmine" dress she could find, with a tiara and jewelry on. She's already announced she knows what dress-up dress she would like next in her closet… Jasmine of course!
The characters are a must see, Will Smith does an amazing job as the Genie, Mena Massoud skillfully steps right in as Aladdin, and Naomi Scott portrayed a strong, confident version of Jasmine that I applaud my daughters to look up to her steadfastness to not be 'Speechless'. While the folklore of the ages remains the core of the story, the live action cast of "Aladdin" each brought their own feeling to each role – and it completely worked.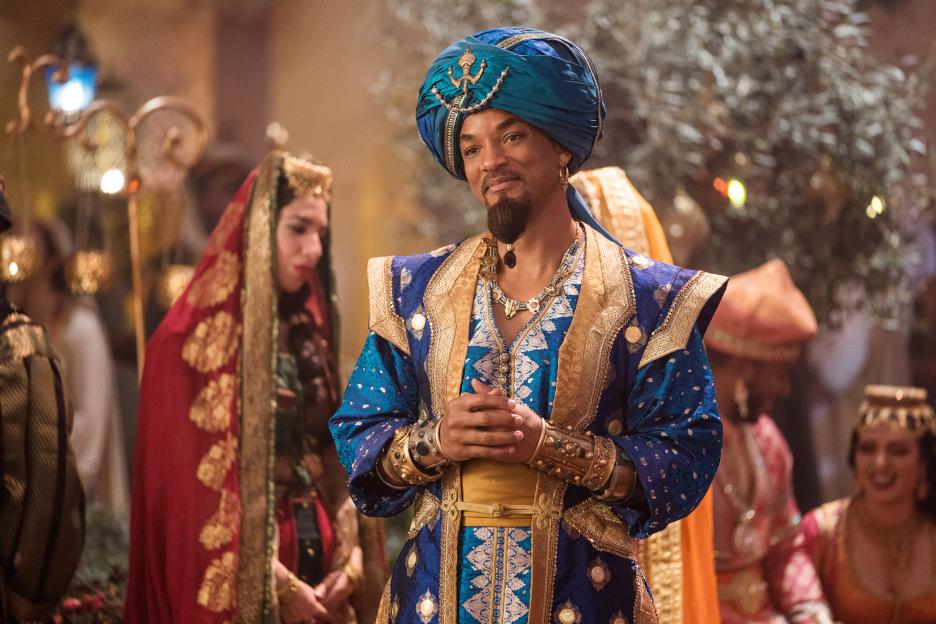 ** Image courtesy of Walt Disney Studios.
Visuals in the movie were fantastic and everything I hoped they would be… everything from escaping from the Cave of Wonders (you've watched the animated version, right? That's not a spoiler…) – to the 'A Whole New World' flying on the Magic Carpet scene, exceeded my expectations of what current filmmaking could do with the story.
For parents wondering what ages to bring your child to the theater, my girls are current ages 7 and 9 years old. "Beauty and the Beast" was their first live action movie in the theater a few years ago, and notably this movie does have a few more tense parts in it. We had a few times where heads were buried into our arms! I believe that they could have sat through this movie at the same ages they were when we saw "Beauty and the Beast" in the theater. (Which would have been around 5 years old and 7 years old.) So depending on the child, if they are acquainted with the story of Aladdin this movie should be a visual treat for them to see so many wonderful and magical scenes played out on the big screen!
We will also be celebrating the new movie at our house with a special "Aladdin" inspired movie party, with crafts, games, and food – so be on the lookout for that on YouTube very soon!
Also, thanks to Hasbro we received a number of the Disney Princess collection items from their new 'Aladdin' line! We are reviewing these on YouTube and sharing them as a part of our "Aladdin" Movie Party at home!
We also want to share a few of these dolls with YOU!! Enter to win our giveaway! No purchase necessary, see official rules on giveaway page!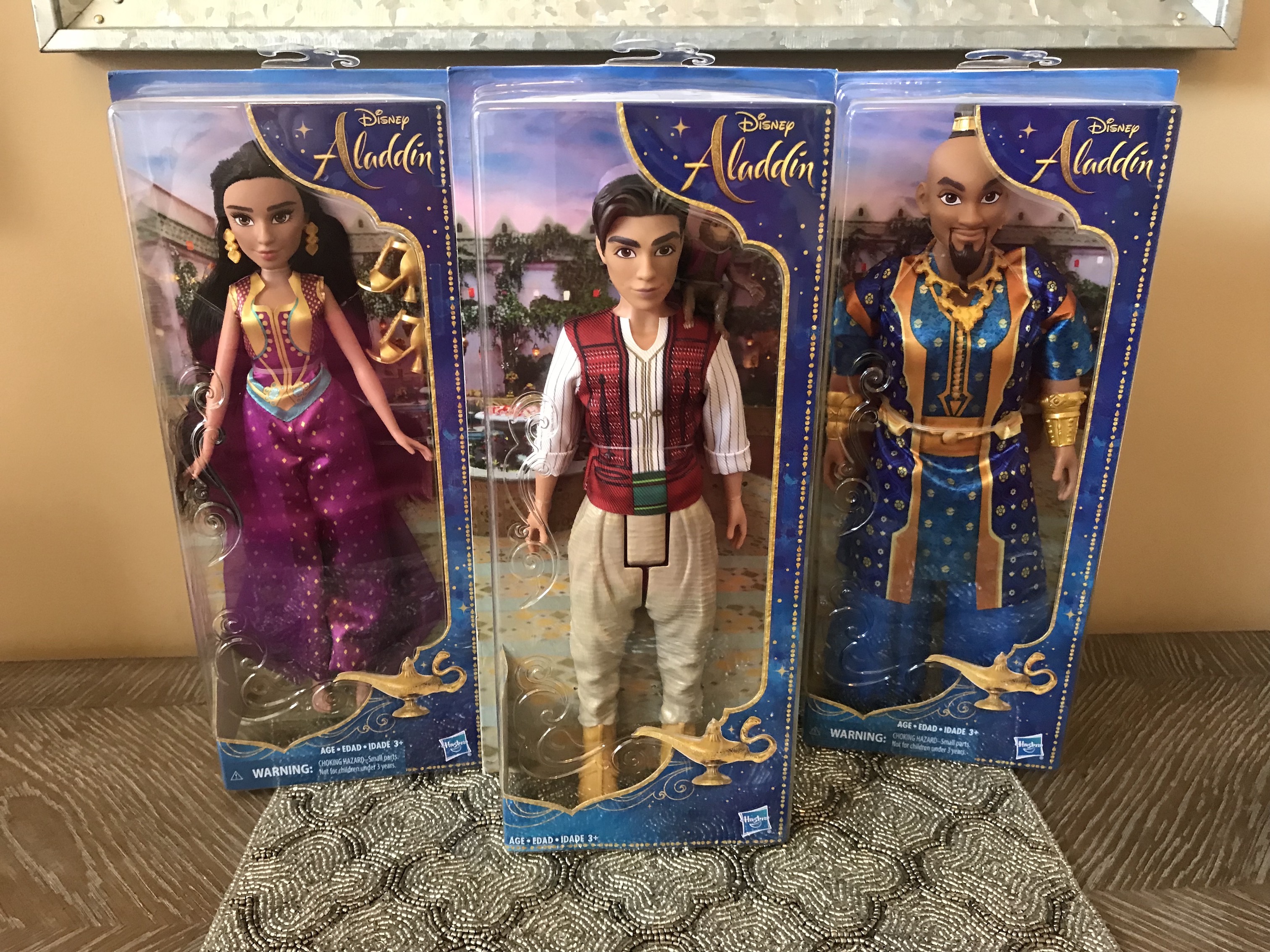 Thanks for visiting! We're looking forward to sharing our Aladdin inspired movie party with you on YouTube very soon!
** Some products shown in this article were received complimentary. All opinions are my own.