Thanks to Dole for sponsoring this post! 
We had an awesome time trying out recipes from Dole's At Home Resource page – which has tons of great recipes and activities to do with your kids at home! In the Disney in the Kitchen section, we tried a few recipes – but the one I'm very excited to share today is the ULTIMATE at home recipe for Dole Whips! This recipe tasted so close to the "real thing" you would get at Walt Disney World – and was pretty quick to make too!
Find this Dole Whip recipe & more Disney in the Kitchen inspiration at: https://bit.ly/DoleResources
Using a banana and pineapple juice that are both frozen, you combine with the other ingredients in a blender to make a quick treat that will be sure to get you in the mood to hum magical tunes!
You can make a homemade piping bag out of a gallon ziplock bag by cutting a corner off and squeezing the bag to direct the contents!
It takes four simple ingredients and after you've frozen the pineapple juice and bananas – takes less than 10 minutes to mix everything together! The kids enjoyed picking out umbrellas and flowers to put in their Dole Whips too, for a little tropical vibe!
Watch our video on YouTube sharing the recipe and Isabella's reaction!
We will be using this awesome recipe in an upcoming Disney Party Day at our house! Check out more awesome Disney in the Kitchen recipes from Dole!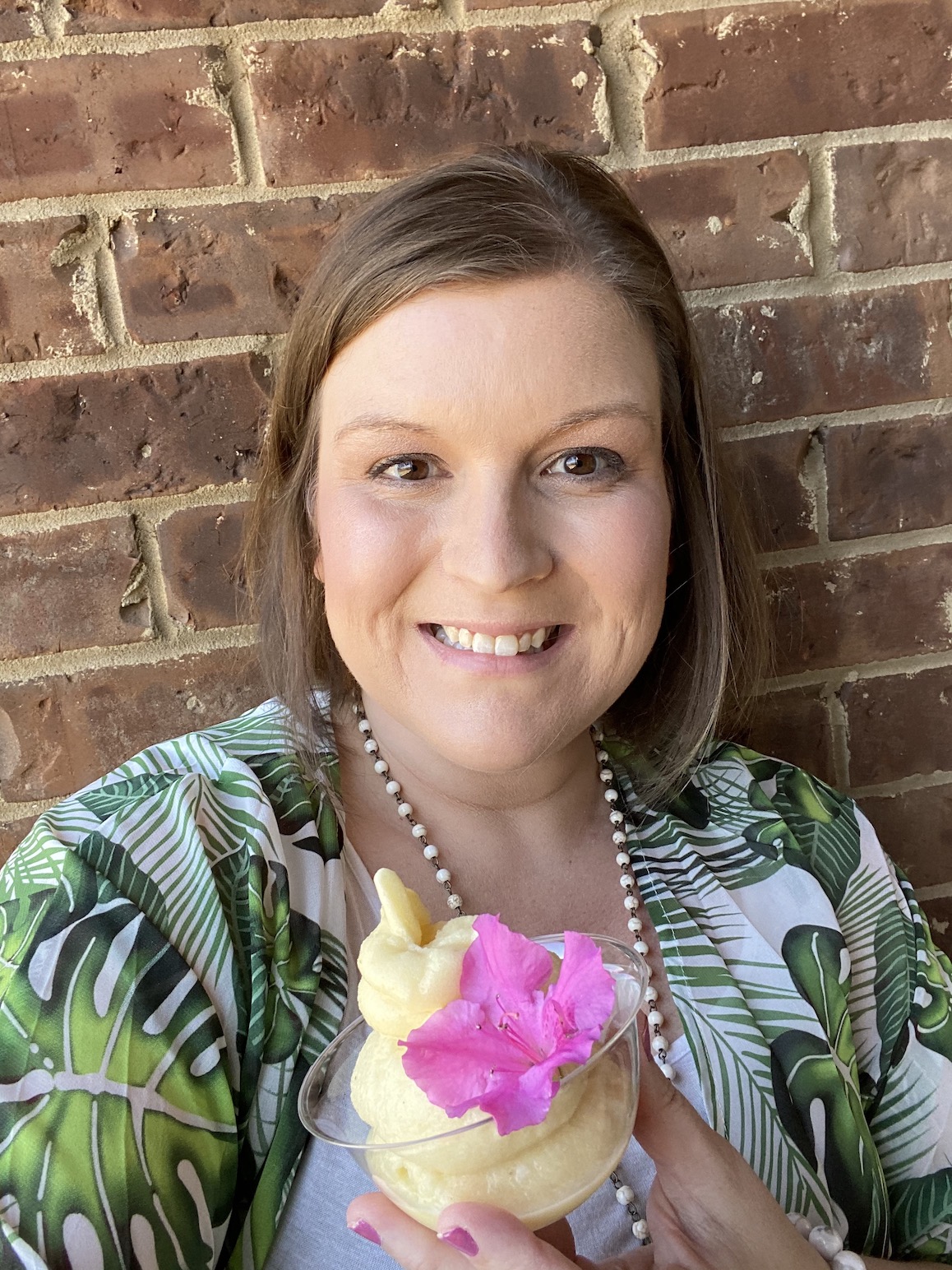 ** All opinions are my own. Items in this post were sponsored by a brand partner.