Disney is releasing a holiday spectacular with a twist, in typical Disney fashion. Now in theaters, The Nutcracker and the Four Realms is an enchanting tale that follows Clara and her journey through troubled realms. The story will weave you through a familiar story, while the actors bring a fresh feeling to this timeless holiday classic.
All images courtesy Walt Disney Studios.
The sets and different story points in the movie look elaborate and worth seeing in the theater simply to see in the largest viewing form possible!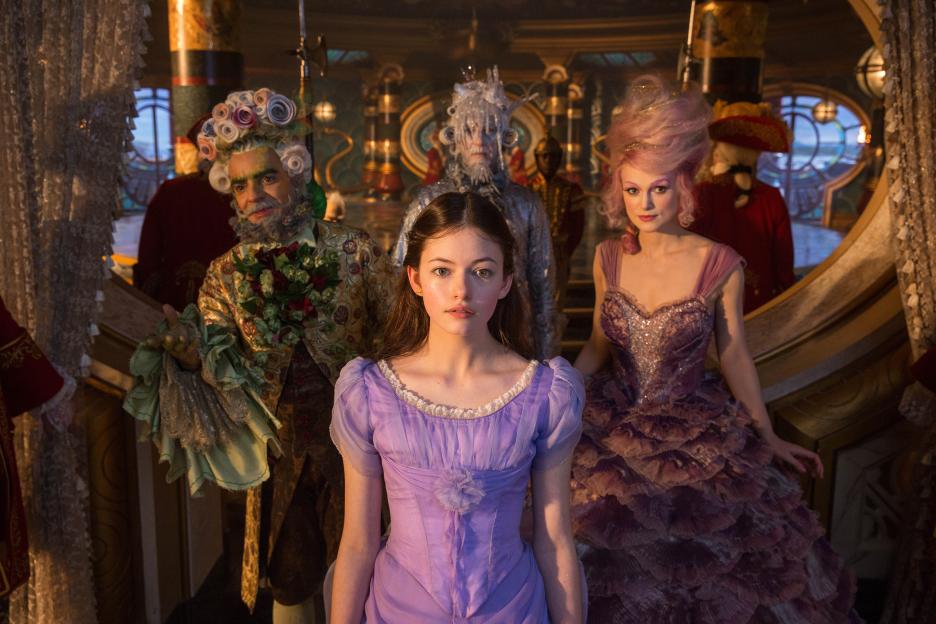 A trailer is now available on YouTube to get a sneak preview before heading to the theater!
And if you want to continue the Nutcracker fun at home, Disney has a number of activity pages available to use as a part of a fun homeschool or enriching activity unit! Click the links below to get a free downloadable PDF!
The Nutcracker – Sugar Plum Fairy
The Nutcracker and the Four Realms is sure to be a family favorite this holiday season!
**All images courtesy of Walt Disney Studios. All opinions are my own.