As a part of our homeschooling movie party week, we watched Tangled and did some Rapunzel themed crafts!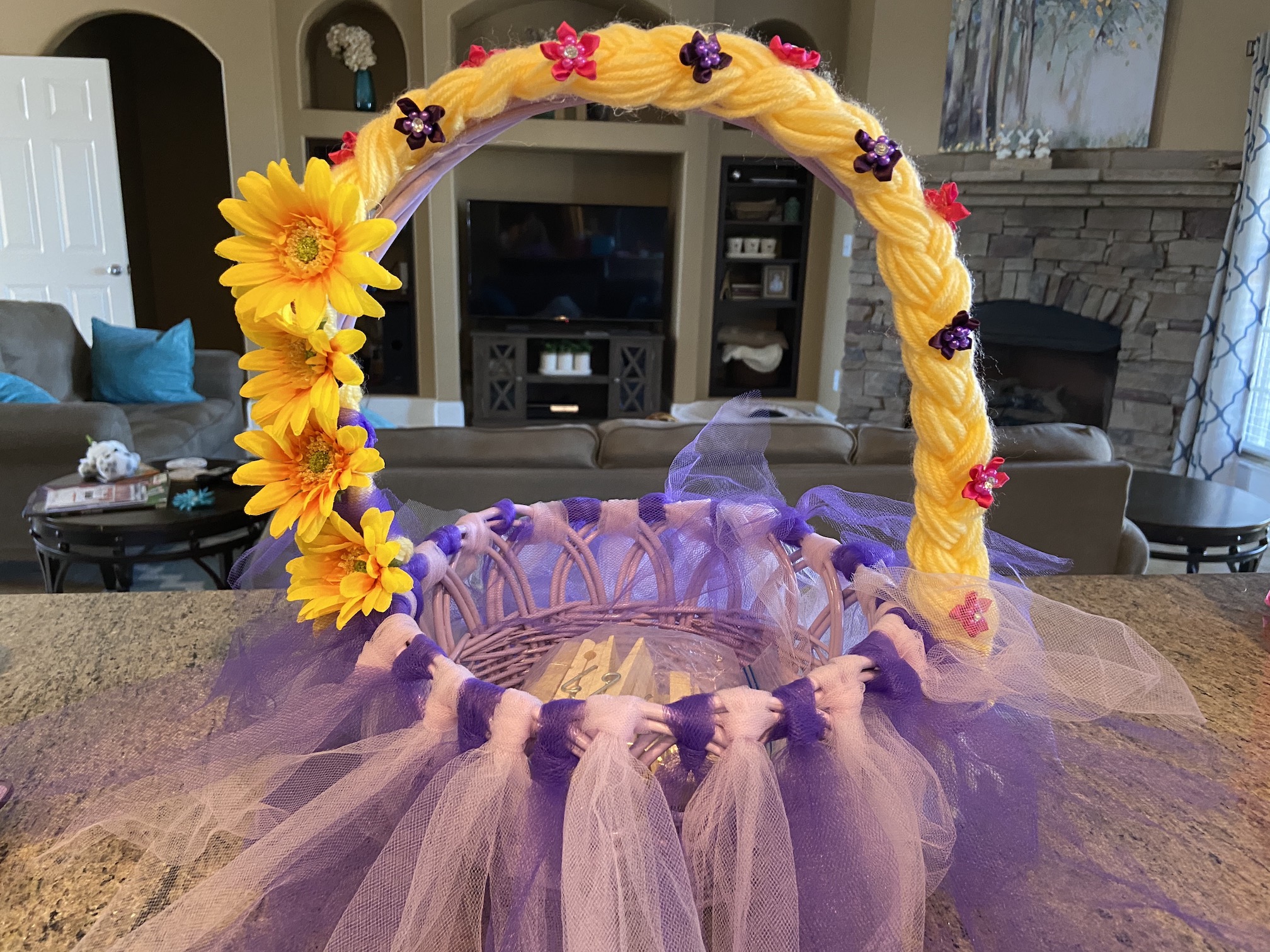 Tangled is one of our favorite Disney movies, so I enjoy doing crafts and activities centered around this movie. Here are some fun and easy crafts that you can do at home to go along with the Disney movie Tangled!
These Rapunzel tower crafts were fun to make, and the girls got to work on their braid making skills. Decorate the tower how you would like and braid some yarn hair to flow down the side!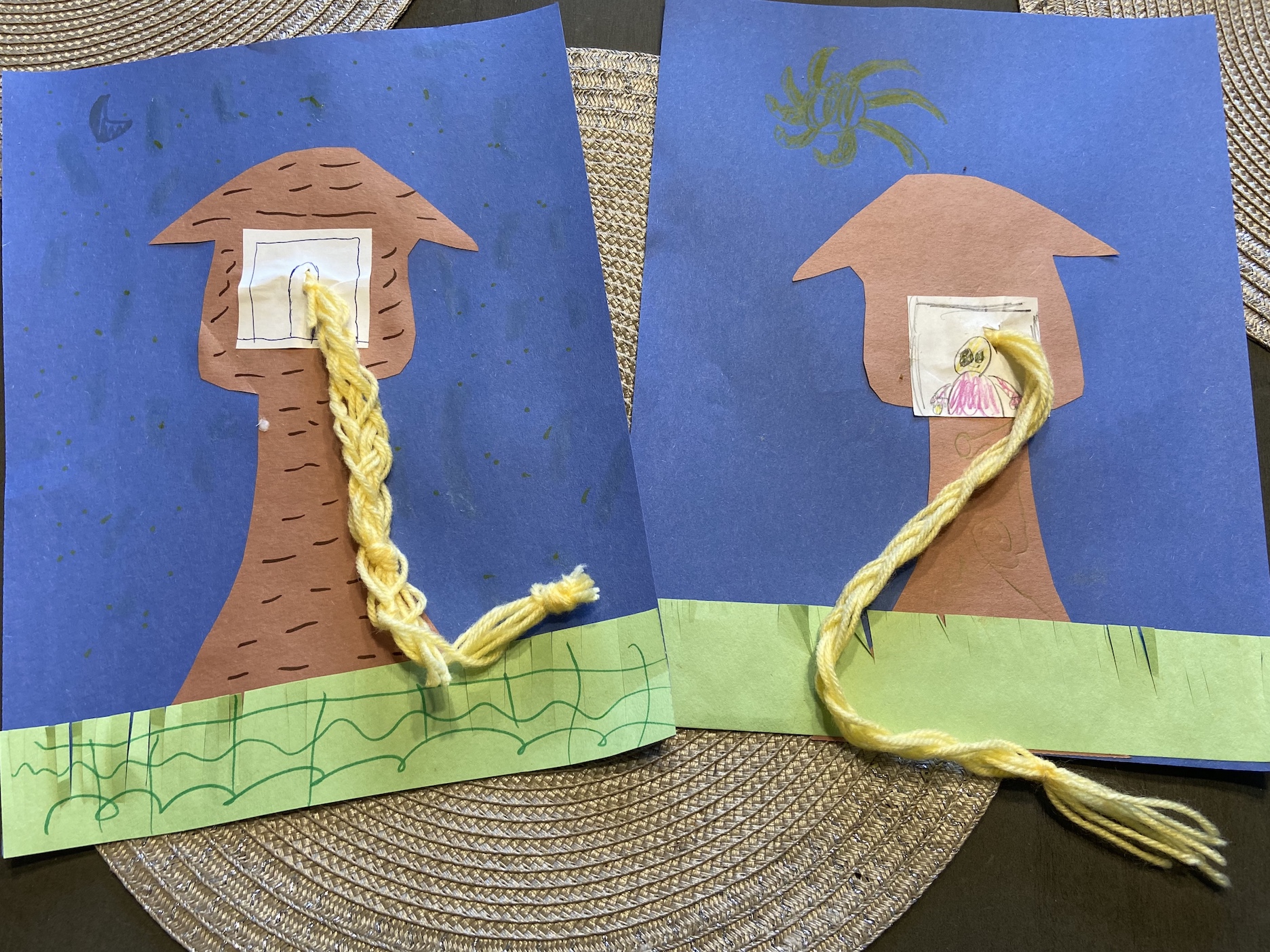 We also made some "lanterns" out of construction paper. The girls got to choose what colors and patterns they wanted to use!
I made some FREE PRINTABLES, you can download and do at home as well! Download the word search here!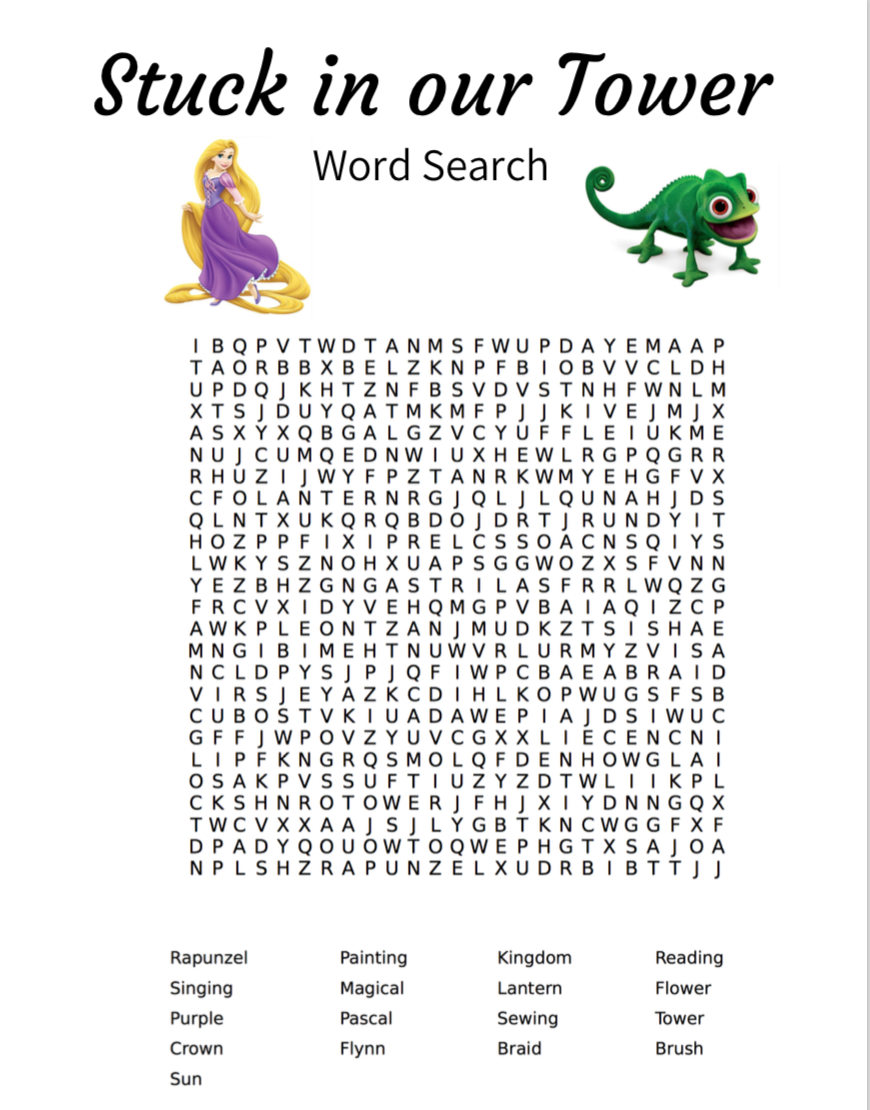 Watch our Tangled Movie Party on YouTube!

** All opinions are my own.