This summer is going to be different in many ways! As I mentioned in my previous post about Summer Learning Themes at Home, all of the girls' in-person summer camps were canceled this year – so we are doing Summer Camps at Home in 2020!
I'm looking forward to the different themed weeks and trying different learning activities with the girls. That being said, I do appreciate them being able to learn from a variety of sources and having input from different teachers as well. I've been intrigued with the idea of "Virtual Summer Camps" that have started popping up this year because of the situation brought on by COVID-19, and I think this is something that could stick around in the future as well!
The general idea, is that an educational organization hosts a virtual presentation of a camp, typically one that you sign up for a camp a week at a time covering a different theme for that week. Much like we planned to do. I personally would prefer to enroll at camps at larger, trusted educational organizations for a two-fold reason, I feel like I know I can trust the content that my children will be taking in during the camp time and also many of them are organizations that I I would like to support to help get through this difficult financial time.
I'm also looking forward to the idea of the girls' doing virtual summer camp, because it will give me a few hours of uninterrupted work time, and I do have to admit that is a big plus!
Here is a list I've compiled of the different virtual summer camps I've come across, their basic offerings, and price points: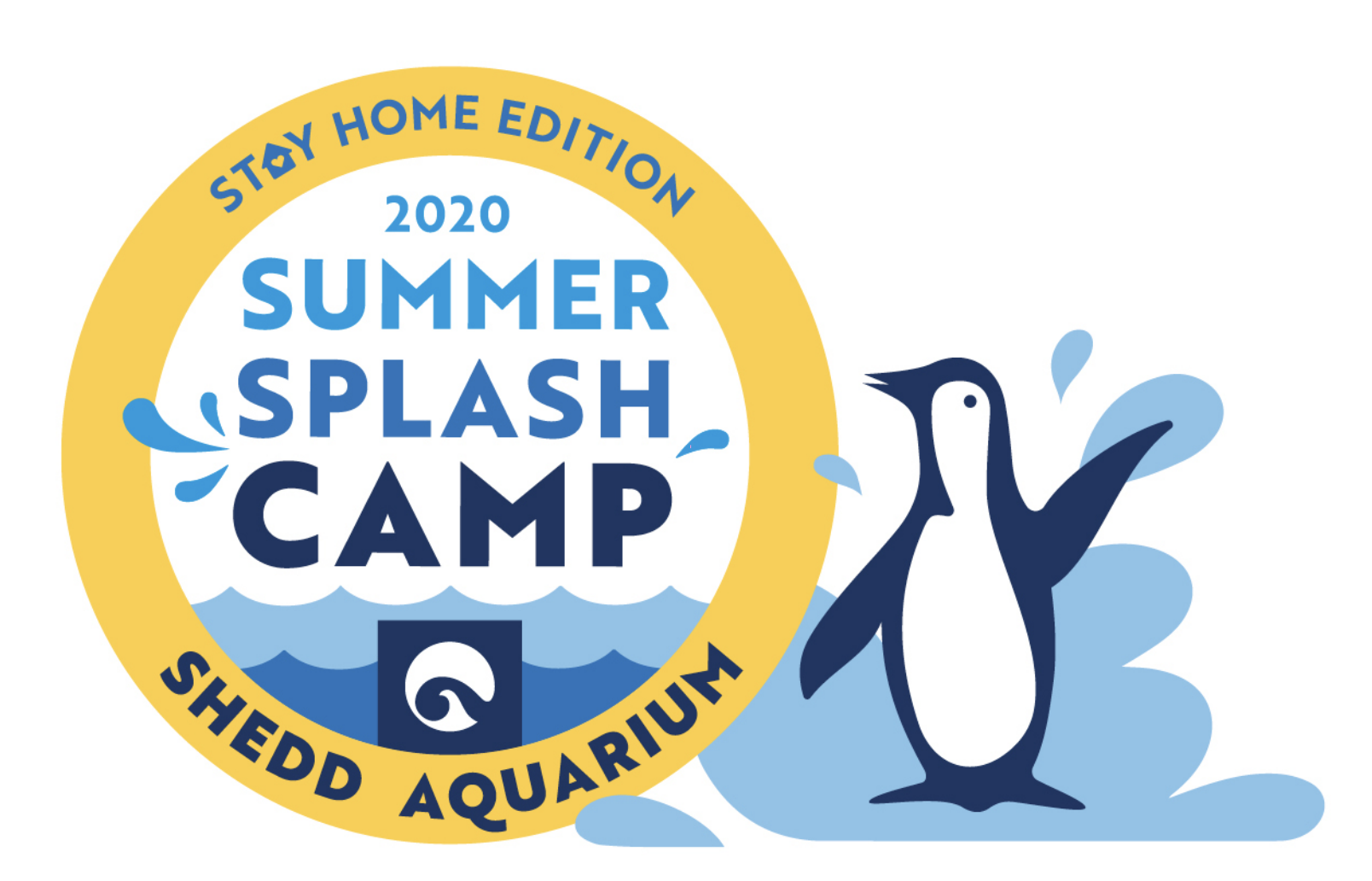 Shedd Aquarium – Located in Chicago, Illinois this is a beautiful aquarium that you should stop by if you're visiting Illinois in the future.
Shedd Aquarium is hosting 2020 Summer Splash Camp virtually through Zoom and this is one I already have the girls signed up for! So I will share in a future vlog how it goes. They have a 3-day camp and 5-day camp version, with a cost of $85/per camper for the 3-day and $140/per camper for the 5-day. Camps run through July 31st and you can sign up for virtual sessions week by week and age group by group. Grades are broken down into K-2 and 3-5 grades, with the younger ones having a session in the AM and the older grades having a session in the PM.
Find out more about Shedd Aquarium's Summer Splash Camp HERE.
Brevard Zoo – We have never visited Brevard Zoo located in Melbourne, Florida. After spending some time on their website, now I want to though!
Brevard Zoo is offering Virtual Summer Camps with a different weekly theme and one cost per household registered. Suggested ages for the camp are 5-12, and it is $75 per week for a household to participate in camp. Each week has a different animal themed week and students can learn how animals interact and adapt to the world around them.
Find out more about Brevard Zoo's Virtual Summer Camps HERE.
Leslie Science & Nature Center – In partnership with the Ann Arbor Hands On Museum (which we highly recommend – very fun!), Leslie Science & Nature Center normally hosts in-person summer camps.
With change in conditions this year, Leslie Science & Nature Center is hosting Camp-at-Home. Bringing hands on activities and exploration right to your house! They have a less screen time focused approach to their camp, and their camp also should require little adult supervision while the children are completing the activities. Camp includes follow along activities, science episode videos, a parent guide, and a weekly materials kit. Each session is $40 per week and you can add on live-interactive calls for a small fee.
Find out more about Leslie Science & Nature Center's Camp-at-Home HERE.
Children's Museum of Pittsburgh – During my search for organizations that were hosting virtual summer camps, this camp by Children's Museum of Pittsburgh popped up!
Children's Museum of Pittsburgh is a hands on museum that is hosting Explorer Camps (Ages 3-5), Adventure Camps (Ages 7-10), and Summer Youth Studios (Ages 11-13) for learnings to take part in a number of hands on activities! With a range of themes, like building, animation, and postal pop art – this is a unique camp that children from across the US have access to through the virtual camp! Prices are $150 per child, per week for both the Adventurer Camp and Summer Youth Studios. Camps run Monday through Friday, with a different weekly theme each week.
Find out more about Children's Museum of Pittsburgh's Children Summer Camps HERE.
Lincoln Park Zoo – We've visited Lincoln Park Zoo during our days of living in the Chicagoland area, and it is a beautiful zoo.
Lincoln Park Zoo is hosting Virtual Conservation Camp this summer with weekly themed options to engage kids over Zoom and learn more about animals. Weeks are $60 for your household to participate, and a number of the weeks are already full. However there is a waitlist that you can sign up for in case more spaces become available.
Find out more about Lincoln Park Zoo's Virtual Conservation Camp HERE.
National Zoo – Located in Washington, D.C. and a great site to see during a regular year, National Zoo has taken learning online this summer.
National Zoo is hosting the Sofia Safari Day Camp with daily meetings Monday through Friday, and different weekly themes. This camp is also almost full, but might be worth a look occasionally to see if they open more sessions. Cost is $120 for non-members and is recommended for students K-5.
Find out more about National Zoo Sofia Safari Day Camp HERE.
Monterey Bay Aquarium – This aquarium has a great presence on social media and frequently takes their tanks live on Facebook, which is mesmerizing to watch!
Monterey Bay Aquarium is also offering FREE guided activities for educators and parents on their website. So while this isn't a full virtual summer camp, it could definitely be a great addition to your Ocean themed learning week at home!
Find out more about Monterey Bay Aquarium's online resources HERE.
Met Opera – Another great and well known organization that is hosting a FREE summer learning opportunity for kids!
Met Opera is hosting a Global Summer Camp featuring comprehensive activities and online sessions based around a different opera each week. This is a great way to introduce you child to the opera and have them learn about a different type of performance than they may have experienced previously.
Find out more about Met Opera's Global Summer Camp HERE.
Let me know if you are enrolled in some summer virtual camps this year and I can add them to the list! Share in the Being Mommy with Style Facebook group, how your summer learning is going!

** This is not a sponsored post. All opinions are my own.