Hot chocolate is one of our family's favorite winter treats! The girls love loading their drink up with marshmallows to melt and fun stir sticks, as a fun family activity! I find interesting items for hot cocoa or hot chocolate (I've found out it depends on where you are front as to what you call this!) night at our house.
Here are some fun ideas to make your own Hot Cocoa Dessert Charcuterie Board for your own family fun night!
Find a number of different shapes and textures of items to use on the board.
I love these stacking snowman mugs from Home Goods! The candy canes also add a bit of height to the tray and I tried to use a number of different types of cookies with different shapes. Try out different types of candy with color wrappings and shapes!
Use small wood blocks or signs to create visual interest.
This sign is from Dollar General and was only $1! I love the mini sandwich board style and it is a sweet addition to the tray.
Sprinkles add extra fun!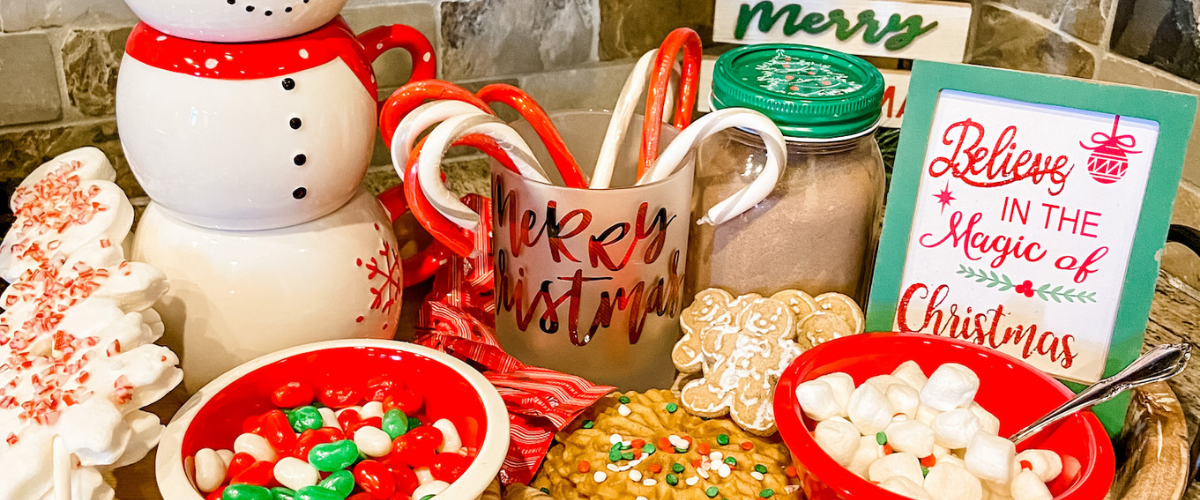 Pick out some red and green sprinkles to put around the tray and add some additional visual interest! I've added some sprinkles to the pizzelles and marshmallows!
Use a wood tray or decorative holiday tray.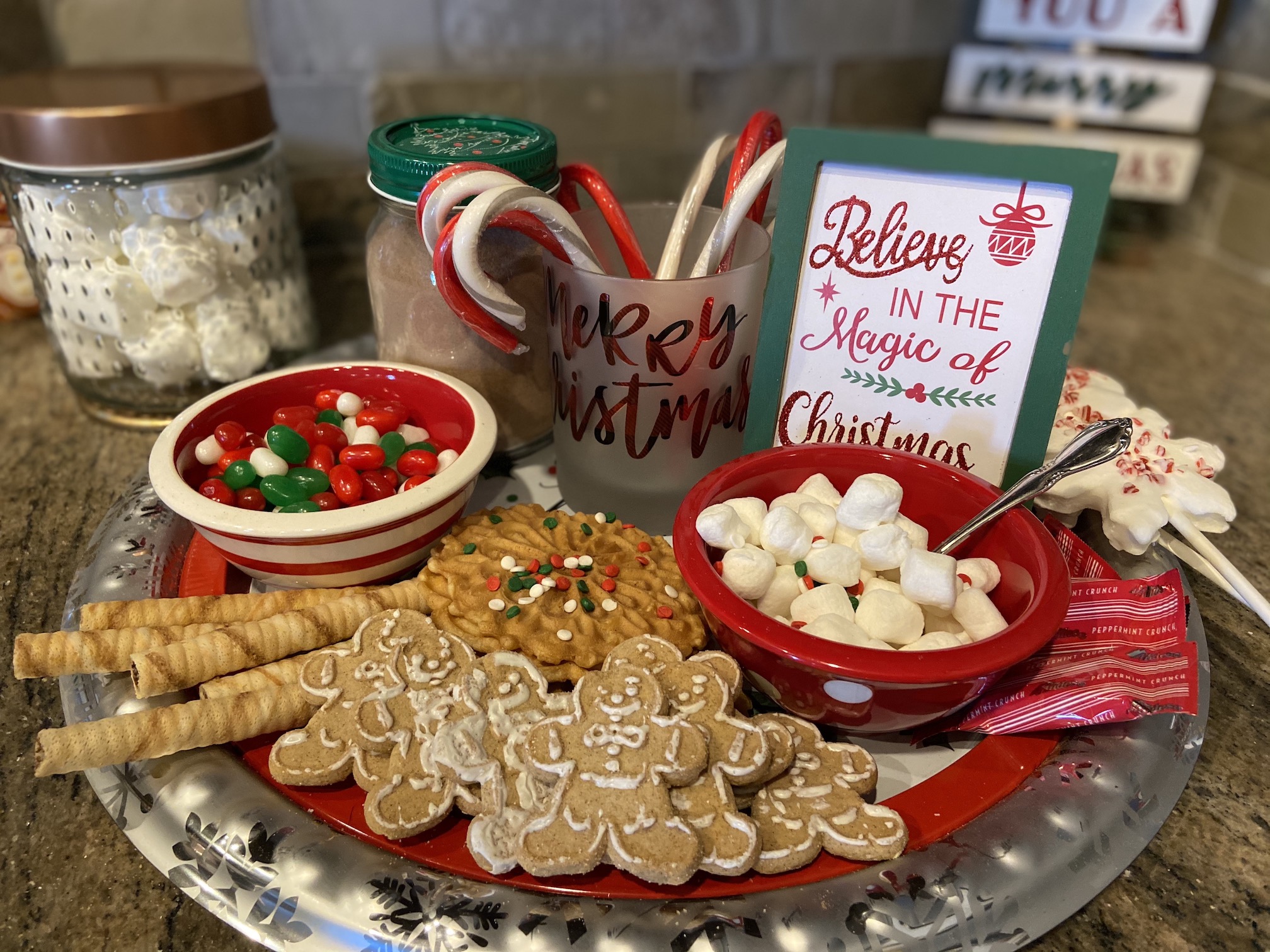 I've used two types of trays for this first Hot Cocoa tray series. The round trays were only $1 from Dollar General. The wood tray was purchased at At Home, and I use it in multiple seasons in different decor settings. You could also use a traditional charcuterie board for a modern take on this tradition!
Color coordinate items on your tray to create a different vibe.
I'm looking forward to trying out some other trays during the winter to go along with our family movie party nights, a Frozen or general winter theme, and Northern Lights theme!
Have fun with it!
We are looking forward to trying out more dessert trays throughout the holiday season and will be sharing them in our Vlogmas Vlogs!

** This is not a sponsored post. All opinions are my own