Fall is here! And Fall decorating is in full swing at our home! We enjoy making each holiday season special at the end of the year by putting out seasonal decorations for Halloween, Thanksgiving, and Christmas.
There are some items that I enjoy putting out for general Fall decor, and I leave these out through both the Halloween and Thanksgiving holidays. I found glass cloche pumpkins at Pottery Barn and fell in love! Inside I placed some twinkle LED lights and grouped it with a tray, cake tray, and pumpkin filled glass jar. I think this will become a new seasonal favorite!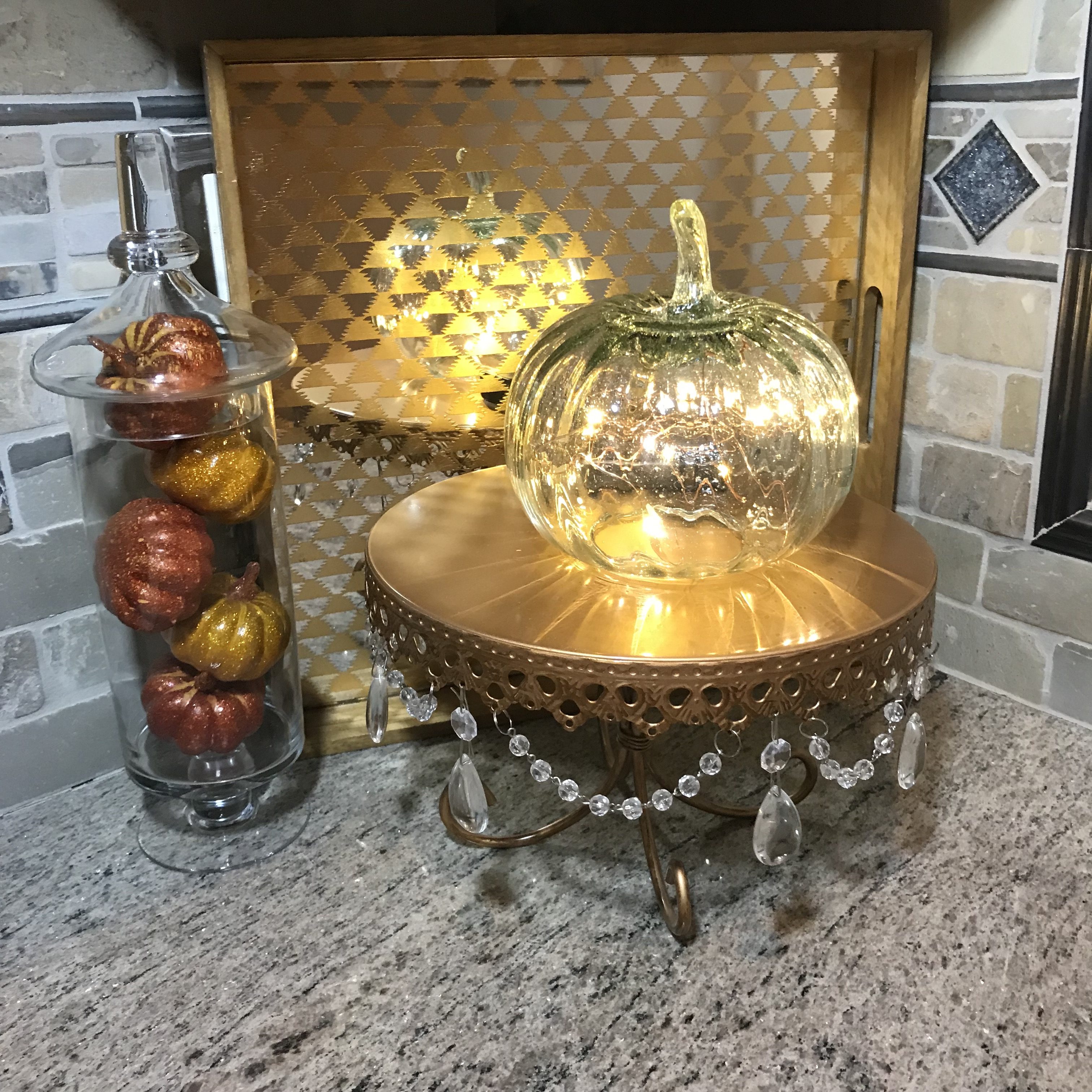 Some of my displays are specific to Halloween, and this Trick or Treat vignette area on my console has long been one that I add to a little bit each season! I've had different versions of the glass bottles and sometimes had glitter garland strands going across the table (which have since been chewed up – thanks Penguin!), however my mainstays are the cauldron which I spent a few years finding the perfect size that I wanted and my 'Spells, Brews, & Potions' spellbooks display!
I also have a number of accents around our house for Halloween:
And my Halloween coffee bar this year is new, I filled my mug rack with Halloween mugs from HomeGoods and also found some cute printed Halloween plates to display as well!
Halloween is one of the holidays our family gets the most excited about! Check out my early Fall home decor tour on YouTube!
** This is not a sponsored post. All opinions are my own.