We are making the most of our learning time at home and all week long this week, we are doing fun movie parties! Including activities, games, and crafts that are movie themed and then watching the show! Below are some free Frozen 2 printables you can download as well!
Today's movie is Frozen 2, and the girls loved this movie when it first came out!
Since are staying at home right now and not able to make impromptu trips to the store, I was limited to finding resources around my house to use for the movie party. It was kind of interesting to be limited to only be able to use items that I already had the house. Here are the activities that we came up with, and there are a number of modifications that you can make to use what you have on hand.
First, we painted some toilet paper rolls to become Olaf. Accessorizing them with markers, construction paper, and googly eyes. If you don't have empty paper rolls on hand, you could also use construction paper or cardstock.
We also used some doilies, foam snowflakes, and glow wands to make Frozen inspired wands. Use construction paper or printer paper to make your own with markers, or other materials you may have on hand!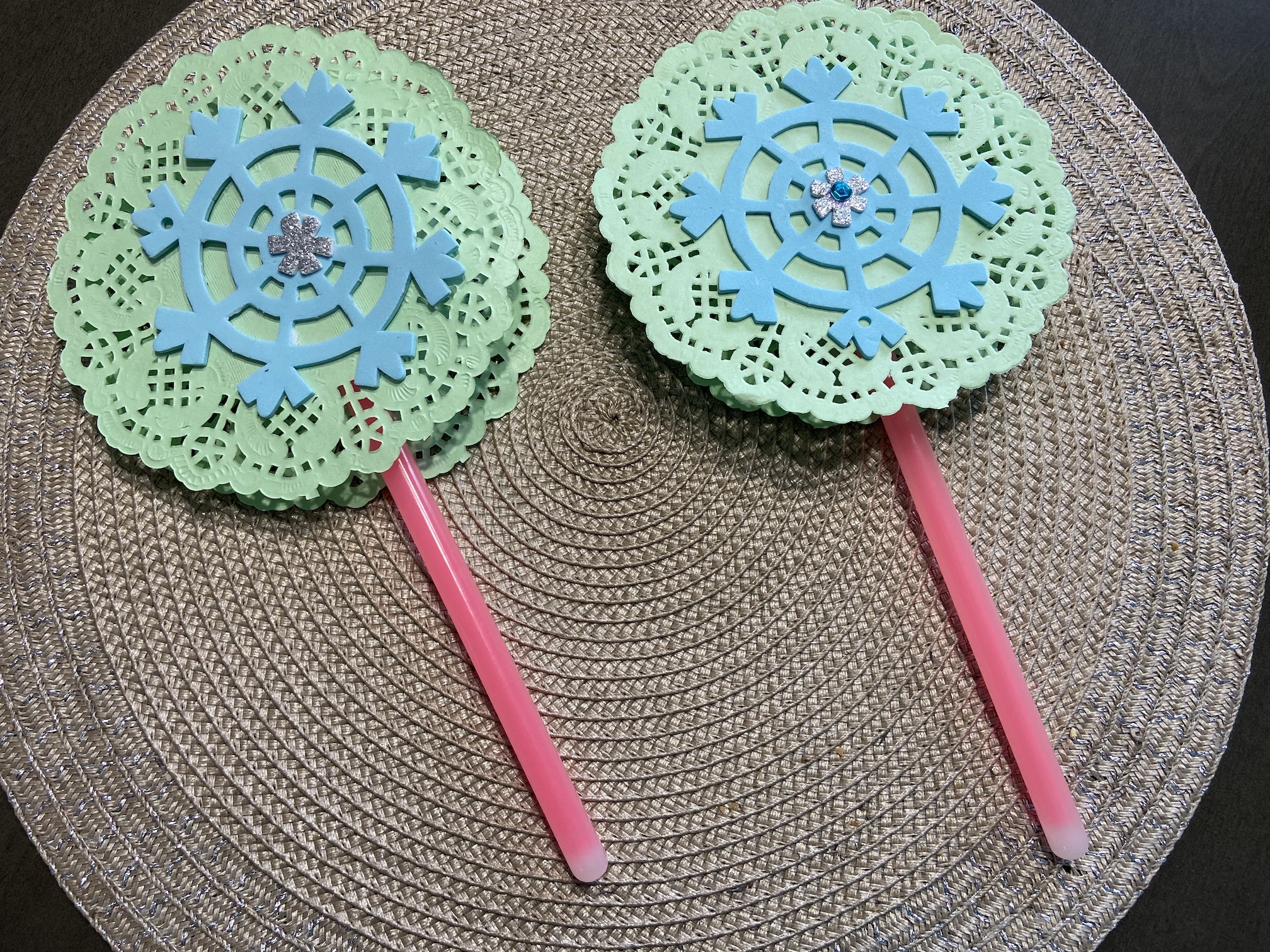 This one may be harder to have something on hand to make, but if you have extra ribbon or yard – we made Elsa braids with some white yard and bow clips.
Watch our Frozen 2 movie party on YouTube!
Download the FREE Frozen 2 printables HERE!
We will be sharing more movie party inspiration all week long!
** All opinions are my own. Thank you for stopping by!