Today I'm excited to share one of my favorite outfits to wear to Walt Disney World on our Disney vacations, using one of my favorite dresses! This dress is so comfortable, I've purchased it in multiple colors and prints. It works great in the hot Alabama heat, and is also great to walk around Disney Parks as well! The secret to making a dress work on your Disney vacation, is wear biker or compression shorts underneath your dress – and you're set!
In my opinion, dresses and skirt outfits are cooler and more comfortable to wear paired with some great walking shoes – to manage the miles, and heat, on your Disney trip!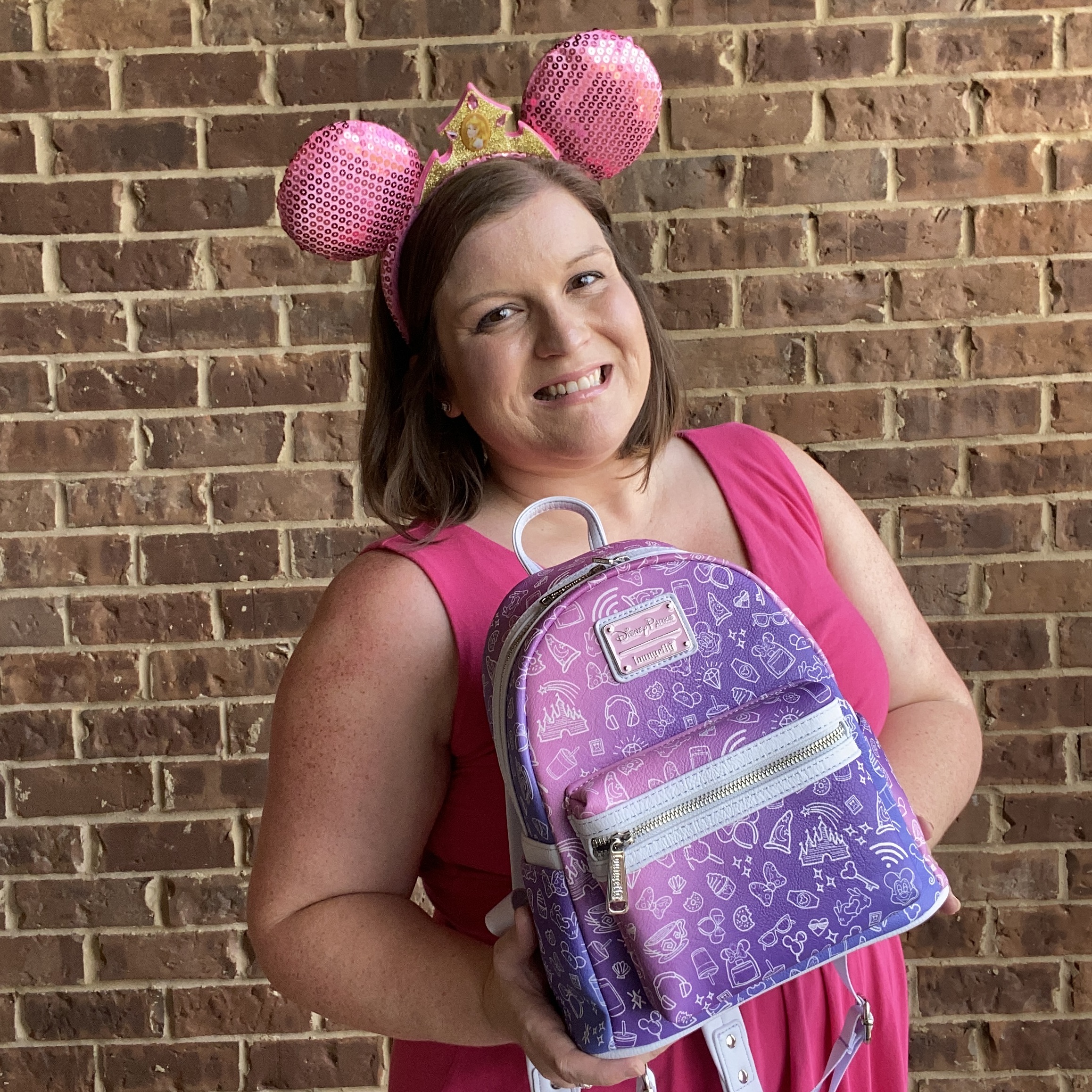 The Land's End Fit and Flare dress comes in a lot of different styles and prints, available on the Land's End website – but you can also find it in resell sites like eBay! I find that their sizing runs true to size for ladies/women's sizing – but you may need to size down if you're used to wearing juniors' sizing. For reference, I wear a size Large comfortably in the Fit & Flare style.
With the range of colors available in this style, it makes a great base for a Disneybound outfit that you can dress up as much as you'd like! They also roll up easy to store in your suitcase, which make them a great option while travling! In this video, I share some of my favorite Disneybounding ideas for a simple Disney character inspired outfit that is easy to create with a few accessories. I especially like when accessories like the yellow bow shoes work for multiple characters – like Minnie Mouse or Snow White!
You can base your outfit around your favorite character, theme park, ride, restaurant, and more! The sky's the limit when coming up with these park outfits!
Some of my favorite accessories to bring in the park are my Loungefly mini backpacks. These little backpacks make a great park bag for when you don't need to carry a lot of additional items beyond your essentials – but do have some things like camera equipment or extra batteries that you need to carry with you.
I'm excited that Walt Disney World is opening Magic Kingdom and Disney's Animal Kingdom this week, on July 11th! Disney's Hollywood Studios and EPCOT will soon follow after that on July 15th! In the mean time while we wait for our next Disney vacation, we will keep creating our own Disney inspired magic at home and sharing it with you!

** All opinions are my own. This is not a sponsored post. Post may contain some affiliate links.