Thanks to JAKKS Pacific for sending us these awesome Rapunzel items to check out for the holiday season!
If you've watched our Youtube channel for a while, you know that my girls LOVE playing pretend and dress up! We also love Rapunzel, Tangled has been one of our favorite movies since it first came out. So this Rapunzel Tower Vanity from JAKKS Pacific was a huge hit in our house!
The Rapunzel Tower Vanity comes with a short stool to sit on and a number of hair accessories to use in doll's hair or on a friend!
The lantern on the side goes up and down as you open the mirror doors, and the mirror spins on the inside to have two positions – either showing Rapunzel or a reflection mirror. When you push the button on the lantern, it also plays "I See the Light". Colorful decal stickers give the vanity a fun garden look!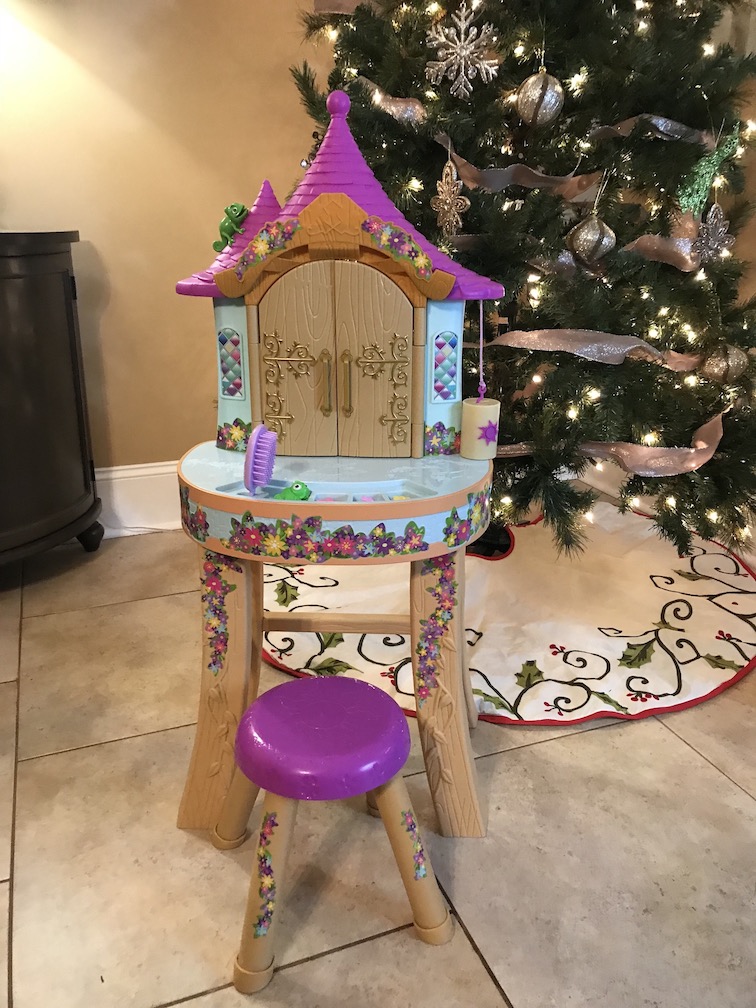 This holiday season the Rapunzel Tower Vanity is available in Wal-Mart stores across the nation, and this item is a Wal-Mart exclusive! Retail price is $59.99.
Check out our review of the vanity on our YouTube channel!
These Rapunzel items make great gift giving ideas for kids that love Disney princesses this holiday season!
** This is a sponsored post by JAKKS Pacific. All opinions are my own.