We recently went to Walt Disney World in February 2020 for the Disney Creators Celebration and I'm so glad that we got that trip in before circumstances in the country changed so drastically in the months to follow! If you're anything like me, while we are contently making it through the situation at hand, I'm looking forward to when I can start planning my next Disney vacation – whether that will be the end of 2020, or in 2021.
I've shared some of my best Disney Hacks on YouTube previously and I thought it would be fun to share some of my favorite items for travel in general and specifically to take on a Disney vacation!  Amazon recently added the ability to share dedicated lists for different categories! I've made my own list for the best must have Travel, Decor, & Apparel items for Disney Fans!
** Please note that links in this post are Amazon affiliate links and I may receive a small earning if you purchase items from these links. 
Here are some of my favorite Disney finds on Amazon!
If your kids are like mine, then they LOVE finding Hidden Mickeys around Disney property! We enjoy this Field Guide to Walt Disney World's Best Kept Secrets, to find gems all over property! (There's also a Disneyland and Disney at Sea version too!)
Direct link – Hidden Mickeys Book
If you're going to Disney in the warmer months (which is basically 75% of the year!) – then I highly recommend bringing a cooling towel and portable fan, both of which are on my "Disney must haves" list! I had to share this particular fan though, because it is small in size and is adorably Mickey themed! Look on my Amazon Ideas list for more fans, water misting fans, cooling towels, and more!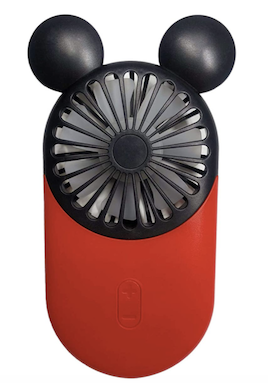 Direct link – Mickey Themed Travel Fan
One of my favorite hacks from my Disney Hacks video (check it out down below!) are the many uses for these handy clips at Walt Disney World! I use the smaller size clips to attach my camera to a lanyard around my neck, which helps prevent accidental drops. And this larger size not only works great for carrying multiple grocery bags at a time… but also is the perfect size to hold multiple drink cups on a stroller!
Direct link – Large Handle Carabiner Clip
I love traveling with themed cosmetic cases, and this trio of Mickey cosmetic cases would be perfect for an upcoming Disney trip! The fun print is great for multiple uses – use them down inside your park bag or in your carry on to keep essentials seperated!
Direct link – Mickey Print Cosmetic Bags
We also love a bit of Disney decor around our house to get us excited for our next vacation, and this sign is one of my favorites! We have a similar sign up in our house that I purchased on Etsy, but I found this one on Amazon for only $19.99 with free shipping!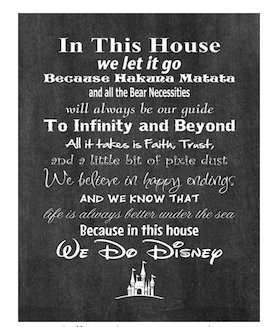 Direct link – We Do Disney Sign
And last but certainly not least… if you're missing Disney transportation – then this door welcome mat is perfect for you! Every Disney fan will recognize this familiar phrase. I love the monorails on this one too!
Direct link- Monorail Door Mat
In an upcoming blog, I'll share some of the best apparel finds from Amazon for girls and women! You can check out a sneak peek of those on my Disney Items Shopping List!
Check out my full list of Amazon Finds at this link: https://www.amazon.com/shop/beingmommywithstyle
Don't forget to watch my Disney Hacks video on YouTube for some great travel tips!

** All opinions are my own. This article contains affiliate links.