'Tis the season for festive decorations and the Scentsy holiday collection is perfect this year to not only make your house smell great – but to add some festiveness too!
One of my favorite warmers is the Frosty Glow set, which comes in the larger counter warmer and the mini plug-in warmer. It's also the Scentsy warmer of the month for November – which means it is on sale all month long! The scent "Be Merry" is the scent of the month and also on sale, so if it's on your wishlist, it's best to grab it during the month of November 2018!
Another of my favorite Scentsy holiday picks is the Gingerbread Mug warmer! This cute little plug-in warmer has the older style base, so you're not able to put it into the adapters to turn it into a counter warmer, but it looks adorable in any room of the house. I have plugs to the sides of my stove in the kitchen, so it works as the perfect accent to my gingerbread themed kitchen!
"Polar Express" is one of my favorite holiday movies, so I love the Jingle Bell warmer because it reminds me of this classic holiday story! I've started adding in Jingle Bell decorations around the house, so this warmer is going on my wishlist!
Some of my favorite holiday scents are Christmas Cottage, Homestead Holiday, and Gingerbread Donut! Bella has a favorite pick – Very Merry Cranberry – which she chose out of all of the Fall and Winter testers as her favorite!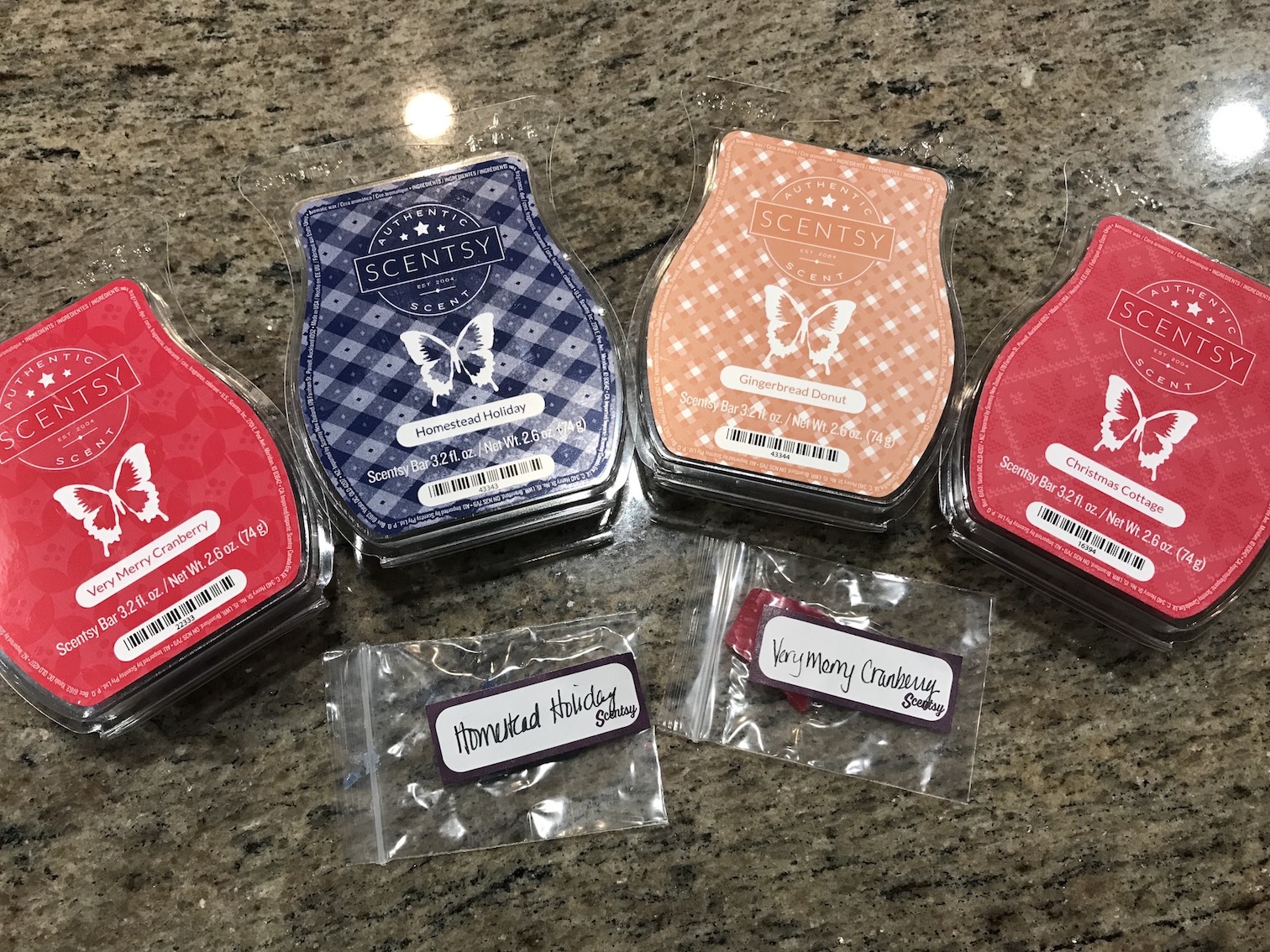 If you're looking for a small stocking stuffer idea, the Scentsy Buddy Clips make a great gift for kids and the young at heart! Perfect to clip on a travel bag or backpack, buddy clips come in a variety of characters. Boris the Yeti is a great winter pick!
For teacher gifts and other ideas to give to a number of people, I really like using the "Bundle and Save" option, to get multiple warmers and scents at a time to divide up to give as gifts! The "Perfect Scentsy $20 warmer bundle" includes two of the $20 plug-in mini size warmers, and six scent bars! This is a great amount to divide up the bundle with a warmer and a scent to use as a teacher gift, a few scent bars as stocking stuffers… and a few scents for yourself!
Scentsy also has lots of great household items like cleaning products and kid's bath items. Bath bombs are some of our favorite stocking stuffers, and Sea Salt & Avacado is a great all season scent! Scentsy also carries a full line of essential oils and diffusers for a natural scent!
If you're looking for more holiday gift ideas, check out my Scentsy holiday haul on YouTube!
Check out my Scentsy website! https://beingmommywithstyle.scentsy.us/
** I am a Scentsy independent consultant. All opinions are my own.